1. Sifr (42:00)
The premise behind «Sifr» is a simple one. Seven composers with diverse approaches to experimental sound and composition were each presented with the same piece of music and asked to create a score to accompany it—a score from which the given music could conceivably have derived.
By reversing the trajectory of the relationship between a score and its interpretation—by making the music, in essence, a "score" for composition—«Sifr»  plays with issues of authority, musical representation, and what constitutes composition. Each of the seven composers—Ryoko Akama, Sylvain Chauveau, Jonathan Chen, Patrick Farmer, Sarah Hughes, Michael Pisaro, and Adam Sonderberg—approaches the problem in a unique way, which allows their individual compositional styles and concerns to be directly contrasted. What affinities and dissimilarities exist between them? Where are the points of overlap? Which aspects of the piece struck each composer as most significant? Which elements of the music are essential to its identity as a coherent work, and which are incidental or accidental? And how does one trace a line between?
Each copy of «Sifr» includes a single CD-R and one copy of each of the following seven scores.
                    <![if !vml]>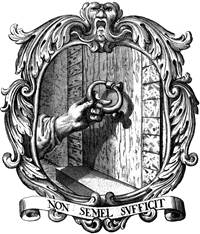 <![endif]>
Ryoko Akama Is a UK-based sound artist, composer, and performer whose work—frequently employing the vintage EMS synthi—pursues minimal, reductive, cumulative, and contemplative experiences in sonic art practice. Akama runs the Melange Edition label and is the coeditor of Reductive Journal.
Sylvain Chauveau Is a composer and musician whose minimal, quiet works for piano, strings, woodwinds, electronics, and voice incorporate silence as an important compositional element. Chauveau has released recordings on labels such as FatCat, Type, Brocoli, Flau, Nature Bliss, and Creative Sources and runs the label Onement, which releases one-copy LPs of experimental music.
Jonathan Chen Is a composer, improviser, and sound artist who creates work either through conceptual foci or through experimentation with materials. Chen has a PhD in Electronic Arts from Rensselaer Polytechnic Institute, a Master of Arts in Music Composition from Wesleyan University, and a Master of Music in Violin Performance from Northwestern University. His work has been released on the Asian Improv, Interval, and Striking Mechanism labels.
Patrick Farmer is the cofounder of the online curatorial platform Compost and Height and the coeditor of the new-music journal Wolf Notes. Farmer has performed and exhibited internationally with artists such as Angharad Davies, Michael Pisaro, Sarah Hughes, and Jason Kahn. Festival appearances and residencies include Audiograft (Oxford), the Wulf (Los Angeles), LMC (London), I & E (Dublin), Geiger (Gothenberg), Blurred Edges (Hamburg), Forestry Commission England (Cumbria), Q-O2 (Belgium), and MOKS (Estonia). His work has been released on labels such as Another Timbre, Nadukeenumono, and Winds Measure.
Sarah Hughes is an artist, composer and performer, producing work that ranges sculpture, installation, composition and music. She is the cofounder of Compost and Height, a curatorial platform that focuses on new music and composition. She is also coeditor of the new music journal, Wolf Notes, and co-founder of BORE, a publication dedicated to experimental text-based and graphic scores. Hughes's work has been exhibited and performed internationally, including at Supplement, London; V22, London; Sydney Non Objective, Australia; Oriel Davies, Wales; Center for New Music, San Francisco; Constellation, Chicago and the Wulf, Los Angeles. Hughes is Composer-in-Residence at South London Gallery 2015-2016.
Joseph Clayton Mills is a musician, artist, and writer who lives and works in Chicago. His recordings—solo and as a member of the groups Haptic, Partial, and Maar—have appeared on numerous labels, including Another Timbre, FSS, Umor Rex, and Entr'acte. In 2013, in collaboration with Noé Cuéllar, he launched the label Suppedaneum to focus on releasing scores and their realizations.
Michael Pisaro Is a member of the Wandelweiser composers collective and teaches music composition at the California Institute of the Arts.
Adam Sonderberg Is a composer working predominantly with concrete-based compositions that use the computer as a discreet processing and assembly tool. He is one-third of Haptic, former codirector of the Dropp Ensemble, and former curator of Longbox Recordings.